Katharyn Waterfield, MA
2700 SE 26th Ave., Ste. C
Portland, OR 97202
503-351-2607
Google Map (Opens in new window)
If you would like to know more about Katharyn Waterfield's services or to schedule an appointment, please email using the address on the right, or call 503-351-2607.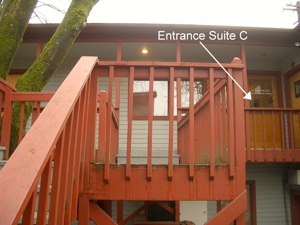 Finding the office:  From the historical intersection of SE Clinton and SE 26th, walk up Clinton towards 27th.  Turn right and walk deep into the first driveway, which is immediately past the grey building with K&J Coffee and Piccolina's.  The office, suite C, is up the stairs to the right.